i-Clickr PowerPoint Remote Lite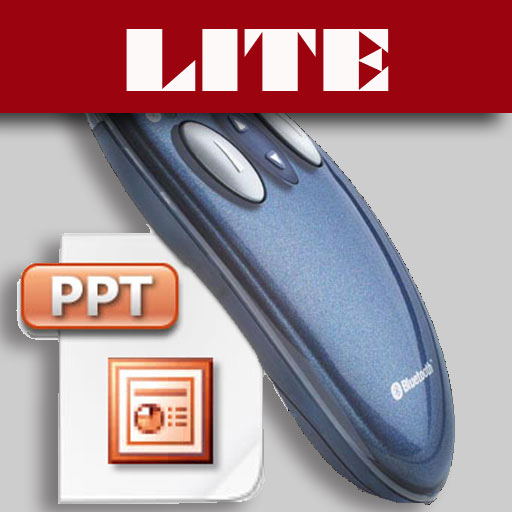 " rel="screenshots">
" rel="screenshots">
" rel="screenshots">
" rel="screenshots">
" rel="screenshots">
アプリ情報詳細
** UPDATE ** If you are experiencing slow loading/connection drops, please turn off Bluetooth on device (Settings->General->Bluetooth) before using i-Clickr.

Go to your next PowerPoint presentation IN STYLE with i-Clickr PowerPoint Remote Lite for iPhone/iPod Touch. i-Clickr Lite is ideal for short presentation (15 slides or less).

Features:

* Complete control of your PowerPoint presentation including animations.
* View your slides AND slide notes directly on your iPhone/iPod Touch during your presentation.
* Navigate through your slides with finger swipes and taps.
* Grab your audience's attention with realtime annotations (Windows only).
* Help you track your presentation time with onboard clock.
* Set presentation alarm so that your iPhone/iPod Touch will alert you with a silent buzz before your time runs out.
* Pause and resume presentations.
* Switch between multiple slideshow.
* Work with both Windows and Mac Office, iWork '09 Keynote on Mac, and OpenOffice on Windows.
* Easy to set up with zero configuration.

Requirement:

* On Windows, support all versions of Microsoft PowerPoint from Office XP to the latest Office 2010 (the free Microsoft PowerPoint Viewer is not supported). Microsoft PowerPoint for Windows is required at the host PC.
* On Mac OS X, Office Mac 2004, 2008, 2011, or iWork '09 Keynote is required.
* WiFi connection between the host PC and your iPhone/iPod Touch is required.
* Also support the FREE OpenOffice 3.1 on Windows, and iWork '09 Keynote on Mac.

To download software required at your host computer (that is, the PC/Mac that will run your PowerPoint presentation), visit http://www.senstic.com/iPhone/iClickr/Download.aspx


*** If you have problem getting i-Clickr to work, please contact us at support@senstic.com, and we will help you fix the problem.
※アプリの紹介内容は掲載時のバージョンであり、画像および文言が現在と異なる場合がございます。