TapMeDo (free to-do with Push)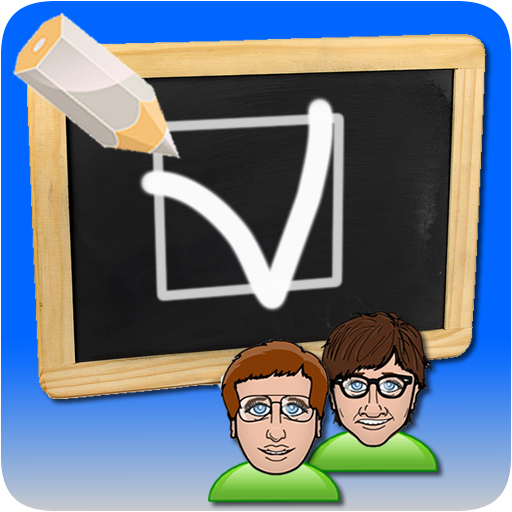 " rel="screenshots">
" rel="screenshots">
" rel="screenshots">
" rel="screenshots">
" rel="screenshots">
アプリ情報詳細
** The ONLY TASK MANAGER with FREE Push notifications now available! **
TapMeDo™ is the advanced yet easy to use to-do manager, for the demanding user and also for the less experienced.
Finalist for 2009 Best App Award, TapMeDo is THE answer to all your needs to organize activities and more:

[Store]
- Activities with title, comments and even photos (from camera or library)
- Date and time
- Original 'warning threshold' up to 10 days before the deadline
- Complete history archive with graphical indication of task state

[Never Forget!]
- Deadline alert with *push notifications*
- Countdown in days to deadline
- Graphic indication of task current status (on time, warning!, late)
- Extensively programmable badge icon indication to suit the most diverse needs
- Statistics of activity (late / on time)

[Organize]
Profiles and Views are original concepts introduced by TapMeDo Pro to offer maximum flexibility and verify exactly what you want!
- Assign an activity to a profile (custom category like priority, context, type, design - for example: 'High Priority', 'House', 'Hobby') with default deadlines to insert tasks even more quickly.
- Create a View by grouping tasks with deadlines within a given period and belonging to selected profiles
For example: 'Home Budget' View can include profiles' Payments' and 'Fun' with span 3 months: in just one place you can check all these activities in an ordered list.

There are 5 default Views:
- all activities
- all activities by profile
- Today's deadlines
- 7-days deadlines
- recent additions

but you can create new Views without limit (Pro version) and define the sequence you prefer; access 'Views' in sequence tapping the 'eye' button at the top left and order deadlines by date (ascending or descending).

[Easy and fun to use]
- A tap to add a new activity, even on the fly by camera (Pic'n'Task™ feature)!
- A tap on the countdown to complete
- 'Swipe' to delete an activity
- Pick the deadline date with handy indication of day counting from task insertion
- Selectable warning threshold up to 10 days before the deadline for state transition (on time -> warning!)
- Order the Views as you like, with favorite at startup
- Automatic push notifications, no additional configuration required, INNOVATIVE synchronization feature to be always sure of network activities outcome: need to enter a task with alarm without 3G or WiFi coverage? TapMeDo stores it locally, reminds you and syncs in the cloud at the next start or you can force to sync when back online. Perfectly robust!
- Ready and fast customer support: support [at] tapmedo.com

[Always improving]
Many other features are in the pipeline:
- ShareMeDo™ service for sharing and web collaboration
- repetitive schedules
- advanced statistics
- export
- web task management
- personal benchmarking
Updates will always be free for our customers.

TapMeDo is free and full featured with only 7 tasks; want more? Look for TapMeDo Pro!
You can always transfer your task from the free version to the Pro! www.tapmedo.com/support/faq

For support and feedback www.tapmedo.com/en

TapMeDo Pro: simple, slick, just new!
※アプリの紹介内容は掲載時のバージョンであり、画像および文言が現在と異なる場合がございます。